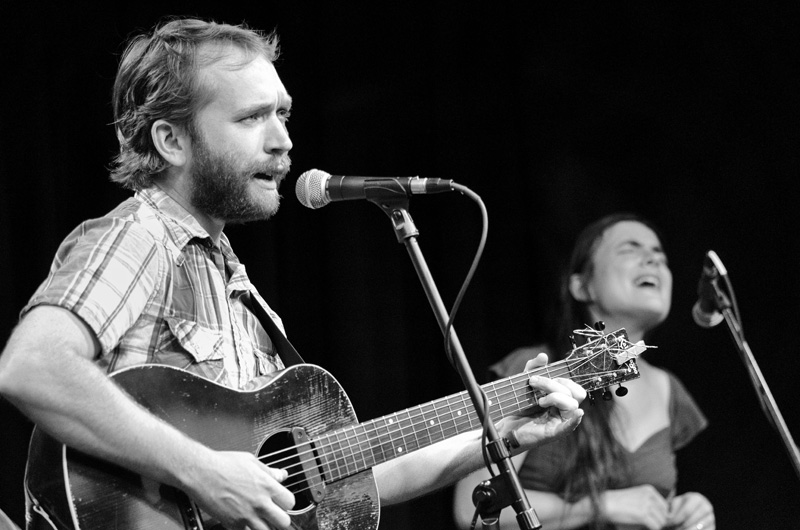 Workshop-Potluck-Concert-Old-Time Jam!!!!!!
West Virginia'a Jesse Milnes & Emily Miller are visiting The Old-Time Tiki Parlour! They will be performing a house concert chock full of songs, ballads, fiddle tunes, instrumentals, blues and all around wonderful-ness. They were an enormous hit when they came to town for the Los Angeles Old-Time Social a couple years ago. You won't want to miss this intimate show! Also, we'll have an epic old-time jam after the show!! Yes, a jam!!
Emily and Jesse will also be teaching a 2-hour singing workshop before the concert. Again, not to be missed! Their voices, harmonies, personalities and love for the music make it a workshop experience like no other. For those of you who attended that epic Joe Newberry/Val Mindel old-time singing workshop last month, Emily is Val's daughter!
——-
Date: Saturday, January 24, 2015
Singing Workshop: 3:30-5:30, $30
Potluck: 6:00
House Concert:  7:00, $20
Old-Time Jam: After Concert
——
All Tiki Parlour events sell out, so please RSVP as soon as you can. Let me know if you're doing the Workshop, the Concert or Both. Space is limited and usually fills up within a week, or even days, of the announcement! Send me a check (payable to Emily Miller) or drop off the cash within a week so I can keep your spot! Hope to see you here!
——
Jesse Milnes & Emily Miller perform country and old-time music, singing close harmony with Jesse's unique finger-picked guitar style and a healthy dose of old-time fiddling.  Emily was raised playing and singing Louvin Brothers and Stanley Brothers songs with her parents while they traveled the world as journalists. She is now a lead singer and twin fiddler in the country band, the Sweetback Sisters, and spends much of her time on the road. Jesse grew up in the world of West Virginia old-time music, learning from masters like Melvin Wine and Ernie Carpenter as well as his father, Gerry Milnes. He also toured for many years with the Sweetback Sisters, but now primarily plays fiddle for square dancing. Jesse and Emily live in central West Virginia.