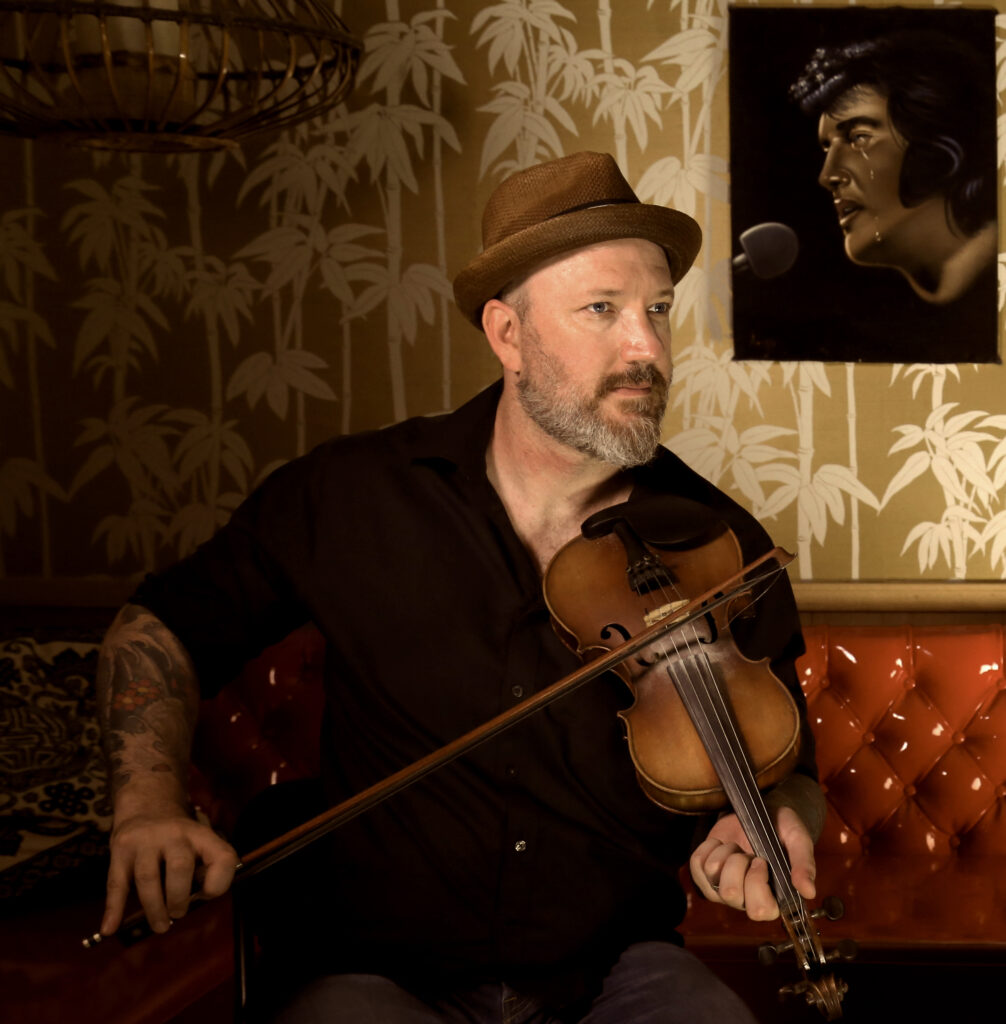 David Bragger is a full-time instructor of old-time American music on fiddle and banjo. He teaches private lessons online and in-person with students all around the world. David is also a wildly popular workshop instructor at music festivals and camps, including the Festival of American Fiddle Tunes, the Rocky Mountain Old-Time Music Festival, the Portland Old-Time Music Gathering, the Berkeley Old-Time Music Convention, the Santa Barbara Old-Time Fiddlers' Convention, the Topanga Banjo & Fiddle Contest, the Los Angeles Old-Time Social and the Gainsborough Old-Time Festival in the UK.
David is the director of the UCLA Old-Time String Band Ensemble where he teaches fiddle, banjo, mandolin and guitar. He is also the artistic director of the Santa Barbara Old-Time Fiddlers' Convention, now approaching its 50th year!
— For LESSONS, contact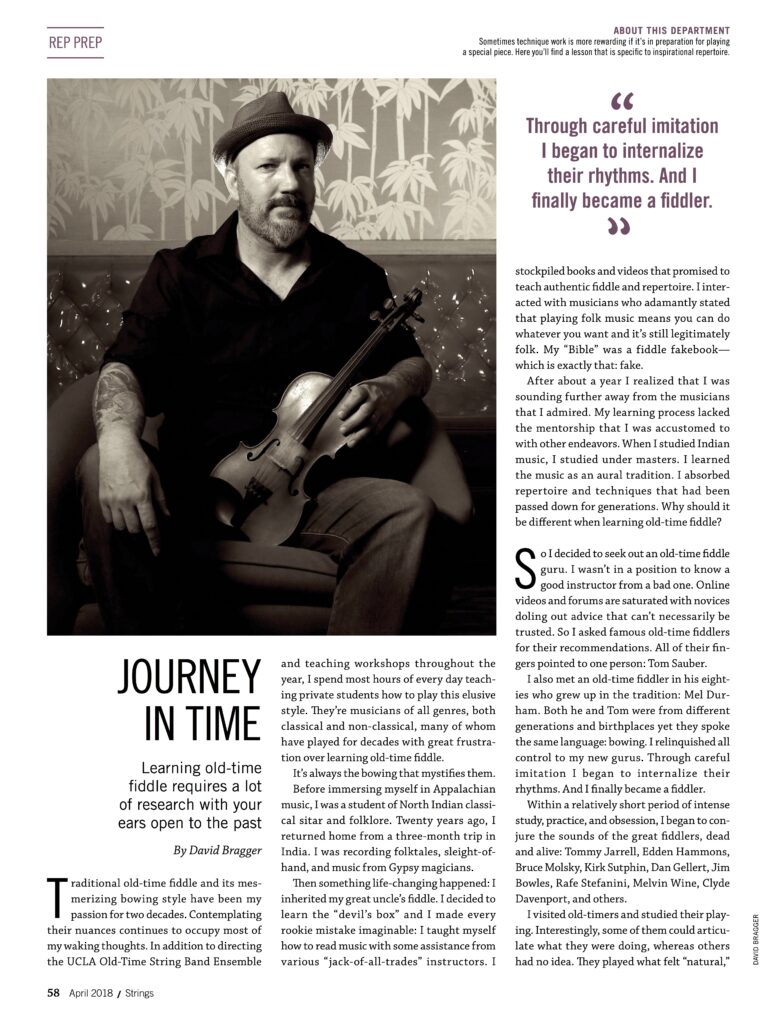 Strings Magazine Article
—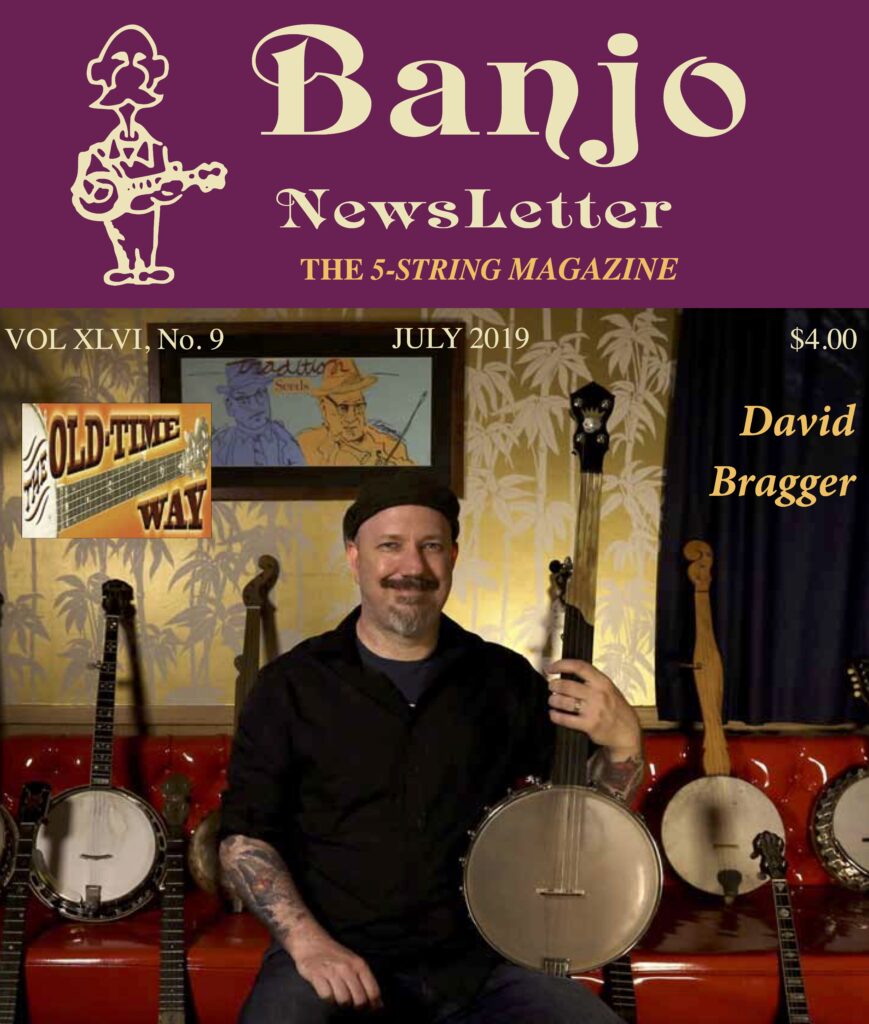 Banjo Newsletter Feature
—
David's fiddle teaching is phenomenal. He combines deep understanding of old-time bowing with equal knowledge of how to teach it. David created a language to identify and describe the rhythmic elements of tunes that helps fiddlers finally crack the mystery of the old-time sound. A trained and experienced teacher, he carefully sequences instruction so that each lesson introduces the next piece of the bowing puzzle, demonstrated in a great new tune. I count myself very, very lucky to be his student. My only regret is wishing I had found him sooner."  —Alice Warner, OR
David is an extraordinary teacher. He is passionate about, and has comprehensive knowledge of, old time music, and is an outstanding fiddler. These capabilities translate well to his skill as a teacher. His instructional technique is to focus on bowing, and to teach tunes that demonstrate and develop various bowing skills. He has an amazing eye and ear and is able to correct flaws on the fly. I recommend David highly and without reservation.
—Sheldon Sandler, DE

David teaches students of all ages and levels. He teaches music by ear, so no musical background is necessary. His students have won awards at festivals from Virginia to California. Most importantly, he shows you how to have a foot-stomping good time! You'll be learning technique, bowings, and styles of traditional Appalachian musicians so you can play at local jam sessions, bang away on your front porch, or saw like mad at local festivals and contests. Currently he has students all over the world who are obsessed with getting the "sounds" that we hear in the playing of classic old-time musicians like Tommy Jarrell, Bruce Molsky, Joe Thompson, Dan Gellert, Edden Hammons, Jim Bowles, French Carpenter, Melvin Wine, Hobart Smith, Wade Ward, Fred Cockerham, Skillet Lickers, and many others. — For lessons and/or questions, contact .