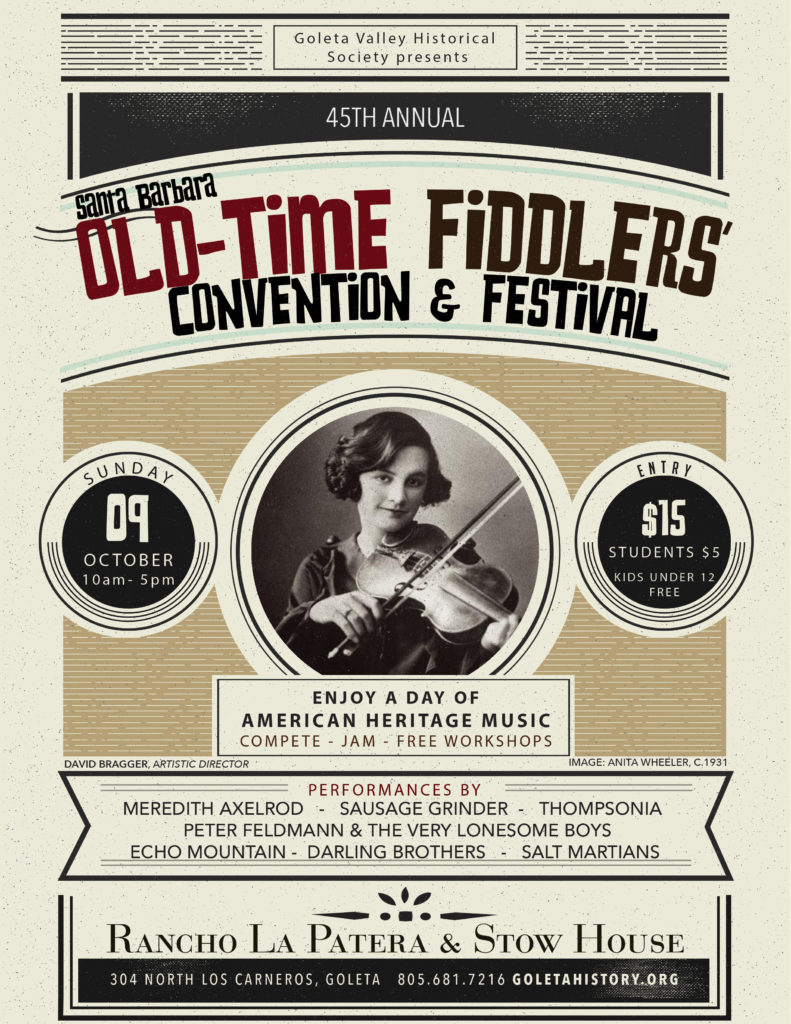 Tiki Parlour's David Bragger has just been named the new Artistic Director of the 45th Annual Old-Time Fiddlers' Convention & Festival.
There'll be Bands, an exciting Contest, Instrument & Flatfooting Workshops, an old-time Raffle, an Instrument Petting Zoo, Craft Beer & Wine and tons of Jamming! Ticket Sales and Contest Registration are now online!
When? It's Sunday, October 9th from 10-5. More info HERE!
Tickets are now available HERE!
You can pre-register for the contest directly HERE!
Who? Meredith Axelrod, Thompsonia (Eric, Suzy and Allegra Thompson), Sausage Grinder, Peter Feldmann, Echo Mountain, The Darling Brothers and The Salt Martians. More info on the performers HERE!
Jams & Workshops- There will be workshops in old-time fiddle, banjo, mandolin and flatfooting! There'll also be hosted old-time jams! More info HERE!
Contest-There'll be an old-time music contest with categories in Fiddle, Banjo, Singing, Band, Mandolin, Guitar, Other Folk Instrument and Best Back-Up. More general contest info HERE!