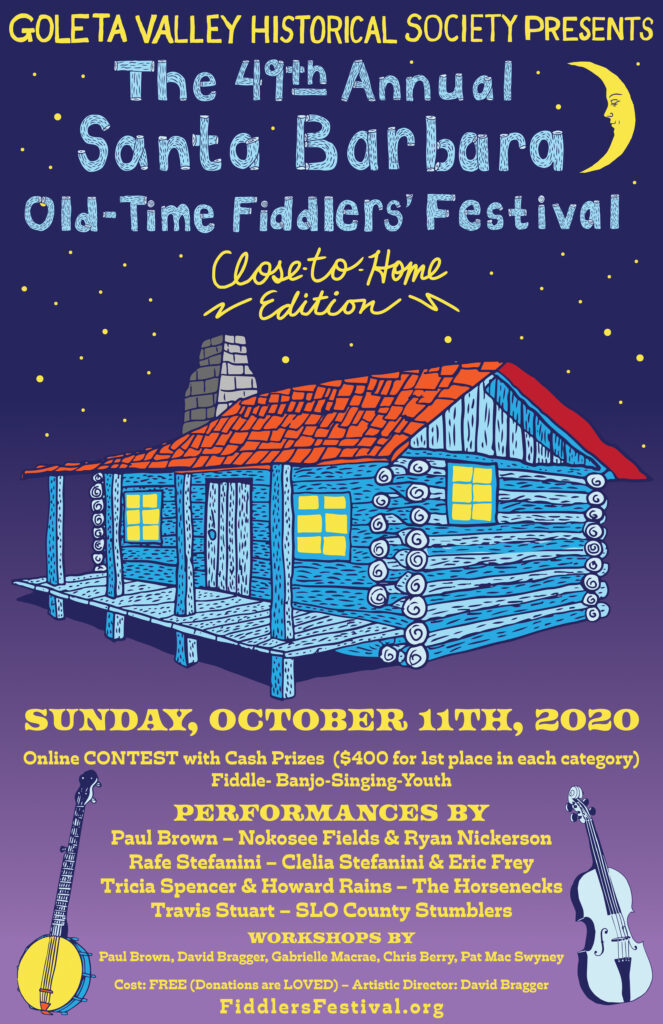 The
49th Annual Santa Barbara Old-Time Fiddlers' Festival
(Close-To-Home Edition) is
ONLINE
this year, on Sunday 11th, 2020! Join us for a day of concerts, workshops, a contest with $$$ prizes and a
RAFFLE
featuring a Menzies Gourd Banjo!
Admission to All Events:
Pay-What-You-Like
(We rely on a donation-based honor system to support the festival and its performers/instructors.)
DONATION
info will be available on every event video and our official website.)
———————
CONCERTS & WORKSHOPS
Paul Brown
Nokosee Fields & Ryan Nickerson
Rafe Stefanini
Tricia Spencer & Howard Rains
Travis Stuart
The Horsenecks
Clelia Stefanini & Eric Frey
SLO County Stumblers
David Bragger
Chris Berry
Pat MacSwyney
Gabrielle Macrae
————-
Enter our online contest! (Video submission period is from September 24th to October 1st)
1st Place in all four categories is $400!
–Fiddle
–Banjo
–Singing
–Youth (fiddle, banjo OR singing)
For Contest Rules/Registration and all Festival INFO, go to www.fiddlersfestival.org
---
RAFFLE
We have an incredible instrument: A 
Menzies Gourd Banjo
with mango neck and Jamaican goatskin head, courtesy of Jeff Menzies, who has been making gourd banjos for 20 years. He is located in Kingston, Jamaica where he produces his instruments and teaches visual arts.
To help with fundraising in this challenging year, we are hosting an online Raffle to support this amazing donation-only event.  Raffle Tickets are $1.00 each, and 25 for $20.00! No limits on ticket purchase, buy as many as you like! All proceeds go to the
Goleta Valley Historical Society
to cover festival contest prizes.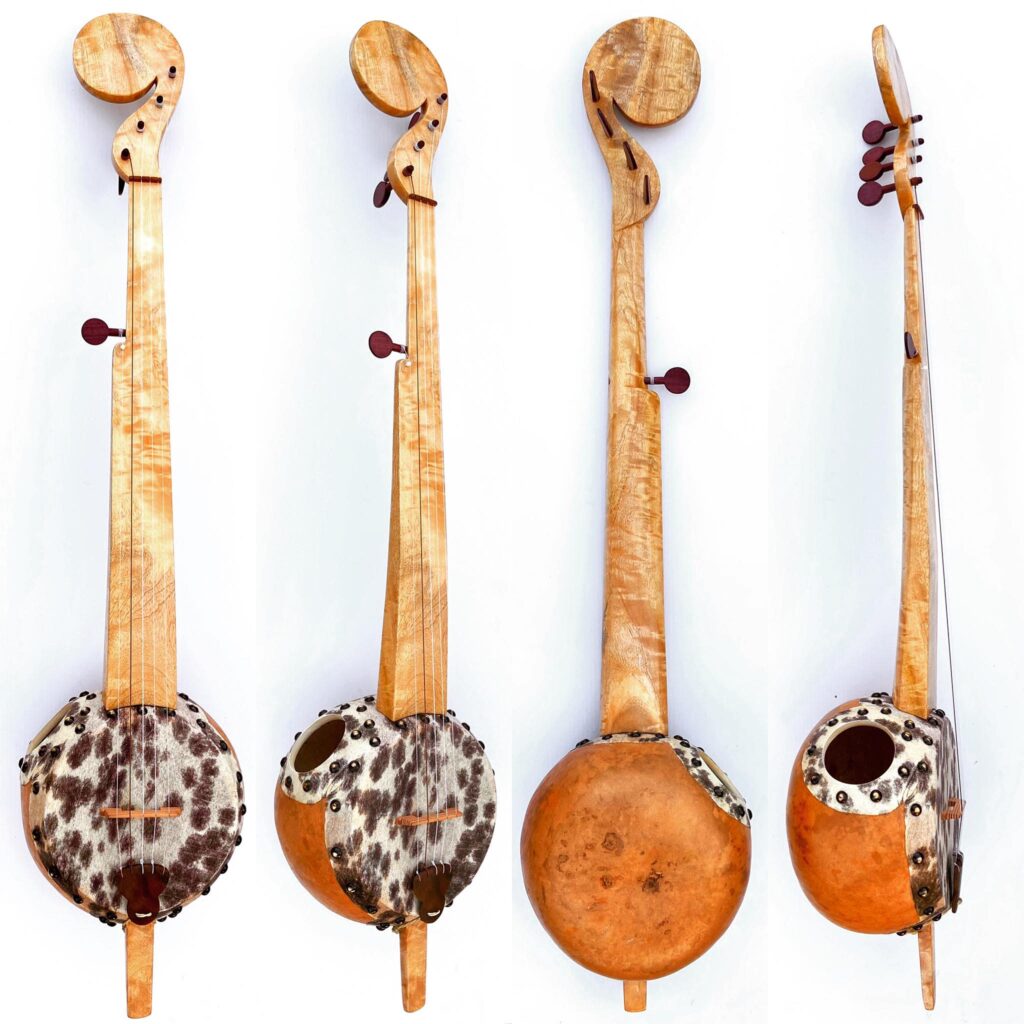 ————-
Concert, Workshop and Contest Winner Videos will be scheduled throughout the day and available to watch on our
YouTube
.
————-
Workshop Schedule (Pacific Time)
10:15  Old-Time Fiddle with David Bragger
10:45  Banjo & Song with Paul Brown
11:15  Old-Time Fiddle with Gabrielle Macrae
11:45  Folk Art Illustration with Howard Rains
12:15 Mandolin with Pat Mac Swyney
12:45 Old-Time Guitar with Chris Berry
Performance Schedule (Pacific Time)
11:15 – Clelia Stefanini & Eric Frey
11:45 – SLO County Stumblers
12:15 – Travis Stuart
12:45 – Rafe Stefanini
1:15 – Tricia Spencer & Howard Rains
1:45 – Nokosee Fields & Ryan Nickerson
2:15 – The Horsenecks
2:45 – Paul Brown
3:15 – Contest Winners