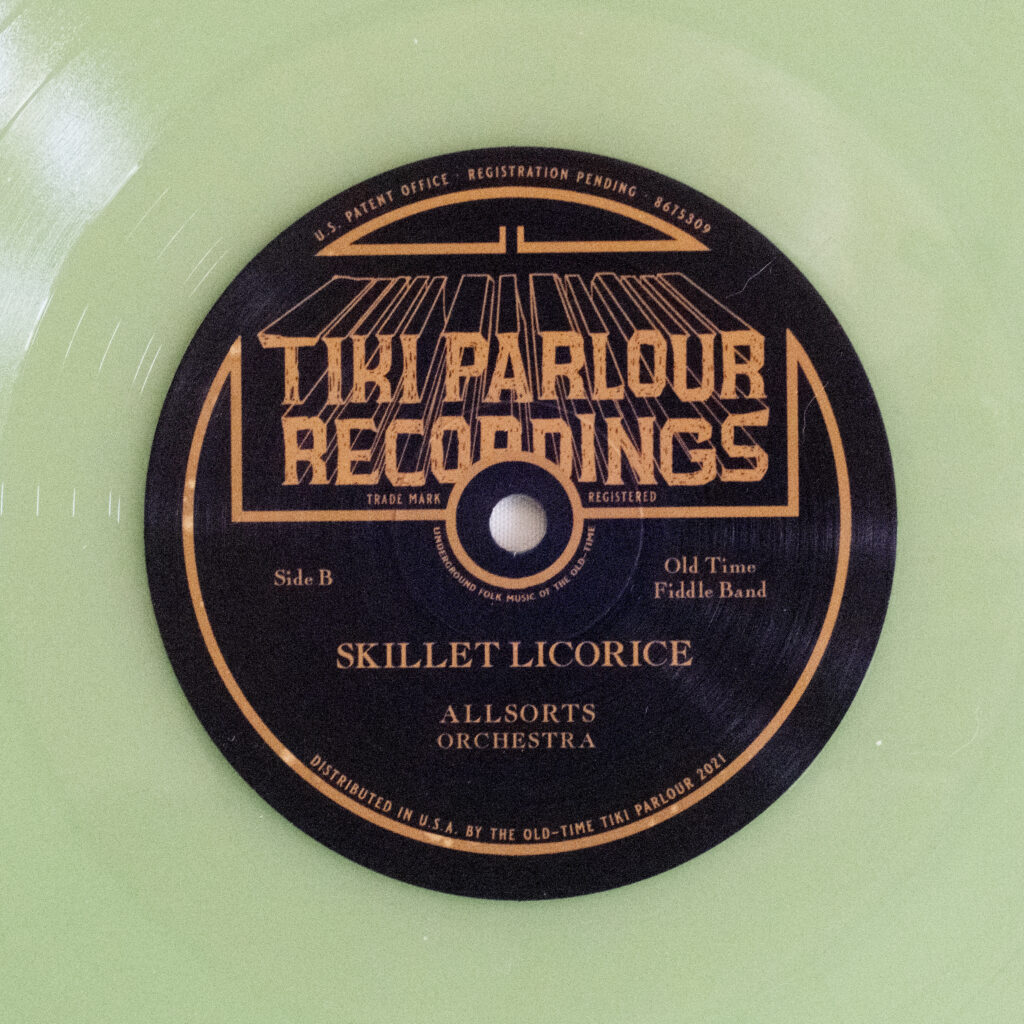 Tickets are available
HERE
and we encourage you to buy them in advance.
———————–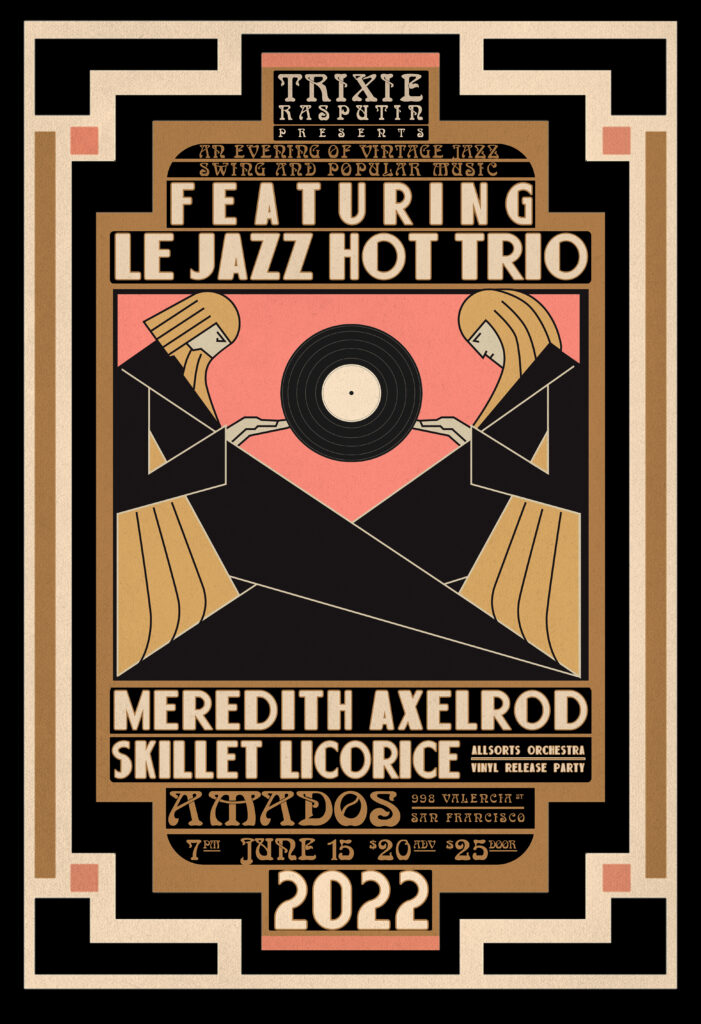 Modern Technology and great care bring us a rich program of fine old-time waltzes and rags…with a wide range of origins.  All
are played with the same excellent prowess.  This music is a rare treat.
Bob Buckingham – Fiddler Magazine
Allsorts Orchestra is a celebratory romp through early 20th century string band music and a sheer delight from start to finish.
Pat Mac Swyney – Folkworks
A refreshing taste of an instrumental ensemble beyond the oft assumed 4 piece bounds…. a great
taste of thoughtful traditional music – County Sales
———–
Skillet Licorice
transport you back in time to the realm of old-time raggy stringband music like almost no other band. They play with the finesse, virtuosity and mojo of the great players from the 20s and 30s. It's as if the East Texas Serenaders stepped out of a time machine for your musical titillation and edification.
Skillet Licorice will be celebrating the vinly release of our most recent album, Allsorts Orchestra.
Le Jazz Hot Quartet
(the Quartet/Trio of the Hot Club of San Francisco) is an ensemble of accomplished and versatile musicians celebrating the music of Django Reinhardt and Stephane Grappelli's pioneering Hot Club de France.
The ensemble borrows the all-string instrumentation of violin, bass and guitars from the original Hot Club, but breathes new life into the music with innovative arrangements of classic tunes and original compositions from the group's superb lead guitarist
Paul Mehling
This evening at Amado's is a rare chance to hear LJH in a intimate audio environment and the chance to be transported back to the 1930's and to the small, smoky jazz clubs of Paris or the refined lounges of the famous Hotel Ritz.
Meredith Axelrod
sings and plays guitar as if she really returned to the pre-mic days. We're not talking revisionist copy of so and so from way back when; we're talking as if we plucked an original out of the era and time-traveled.
Delightfully engaging and unassumingly comic, Meredith Axelrod envisions the limitless potential of early twentieth century music, whether it be Ragtime, Music Hall, Pop Standard, Boogie Woogie, Tin Pan Alley, String band, Jazz, Country, Blues or even Jug Band music, and embodies the spirit that brought the music into existence in the first place. Her vocal style is unusual, probably because she learned to sing by listening to how folks did it a century ago – through the medium of cylinders and 78-rpm records.