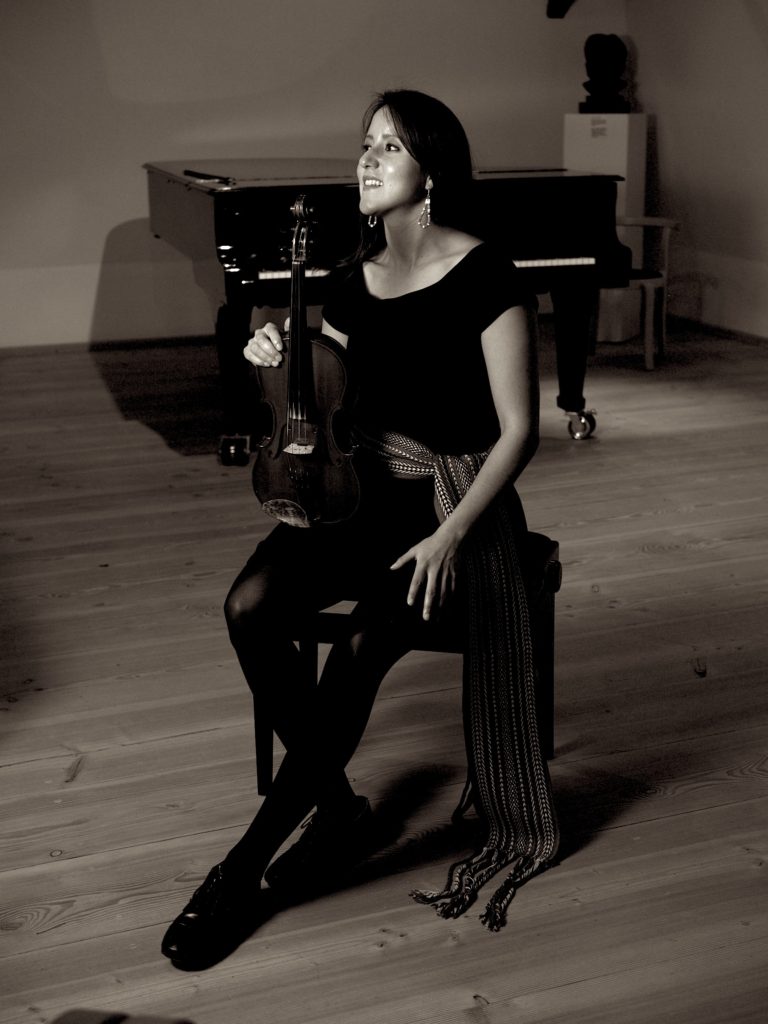 On Sunday, Jan. 13th, 2019 we are offering one of the rarest and most special fiddle workshops we've ever hosted…
The Tiki Parlour is proud to announce a fiddle workshop/potluck/jam with one of the premier voices in the traditional Métis fiddling of Montana. Only 15 seats available for this workshop, so RSVP immediately.
This workshop will explore the Métis (Native American) fiddle styles of North America, particularly of Montana. We will cover tunes that are "crooked" (free-metered) reels and will focus on the Métis duck dances (tuning the fiddle AEAC# and these particular tunes work great for playing for square dances). We will learn traditional tunes, working on bowing, ornamentation that makes the Métis rhythm unique. All tunes will be taught by ear. Students are encouraged to bring a recording device.
Jamie Fox is a Métis fiddler of the Aaniih and Nakoda tribes. She grew up on the Fort Belknap Reservation of Northern Montana where she was immersed in a lively fiddle and dance tradition in the community. The tunes and dancing played there derive from a mixture of Celtic, French, and Native American cultures – local Saturday night dances were a positive bridge in the racial divide of what it meant to grow up on the reservation and be mixed blood.
Potluck Lunch: Noon on Sunday, January 13th.
Fiddle Workshop: 1:00
Old-Time Jam with Jamie Fox & Friends of the Parlour: 3:00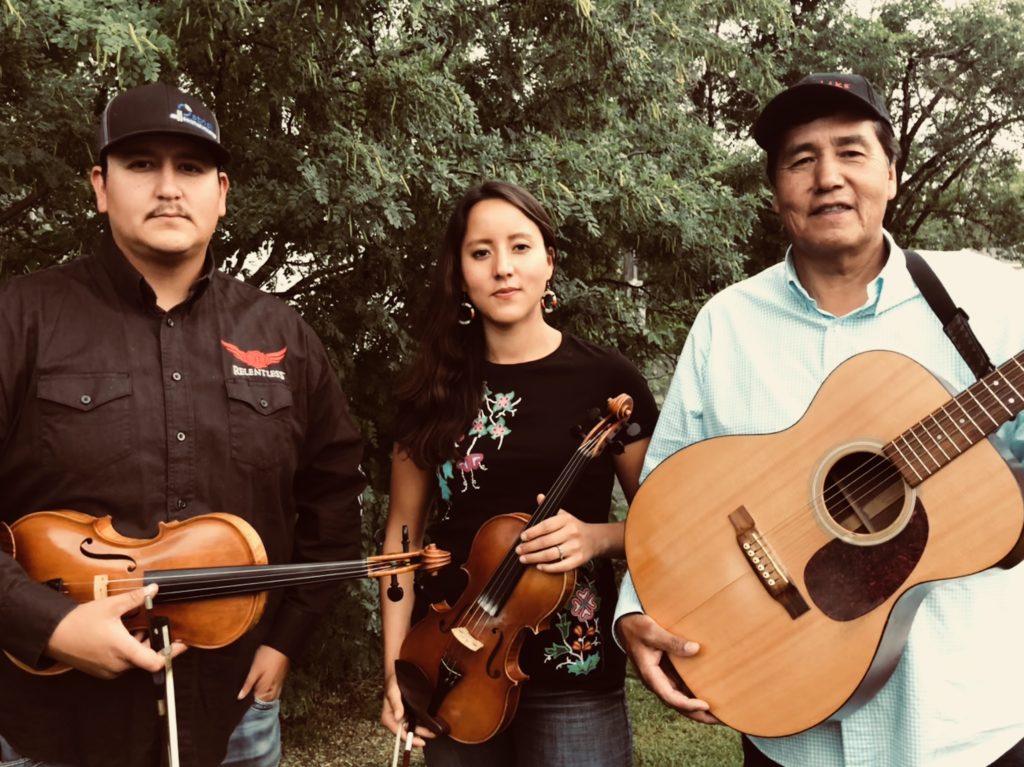 Jamie Fox is one of the most coveted and well-known young
players of the Métis fiddle music, which grew out of a mixture of
Celtic, French, and Native American cultures.
When Jamie was five she used to go around and make like she
was a fiddle player. A fiddle came to her that Christmas. The
Michif tradition of fiddle playing on the Fort Belknap
Reservation was on its last legs just as Jamie and her brother
Vince fell in love with the tunes. Old Fatty Morin was still
around, and the Doney Brothers were still playing, but that was
about it. Jamie and her brother Vince, through their love of the
Michif tunes, brought a new healing to an old discord between
cultural sectors of the tribal society. As word got out, others on
the reservation and along the Montana Hi-Line were incredibly
enthused to see youngsters taking on a music that was in
jeopardy of vanishing.
Jamie has been fortunate to play with master traditional Métis
fiddlers Jimmie LaRocque and Mike Page of the Turtle
Mountain reservation, Johnny Arcand of Saskatoon, and Fatty
Morin in Montana. Additionally, she has been mentored by
Métis elder Al Wiseman of Choteau, an archivist of Michif
fiddle tunes. Although having expanded musical interests, and
learning numerous tunes and styles from many traditions, her
experience with elder Métis fiddlers is exceptional and singular.
Those old-style, customary example, traditional-lineage players
firmly root Jamie in the Métis tradition deep into the 19th
century. Coming from within the tradition themselves, she
represents the continuance of this generation maintaining a style
and repertoire that dates back to the fur trade era of the 17th
century and the first generation of European and Aboriginal
mixing in the upper reaches of the North American continent.