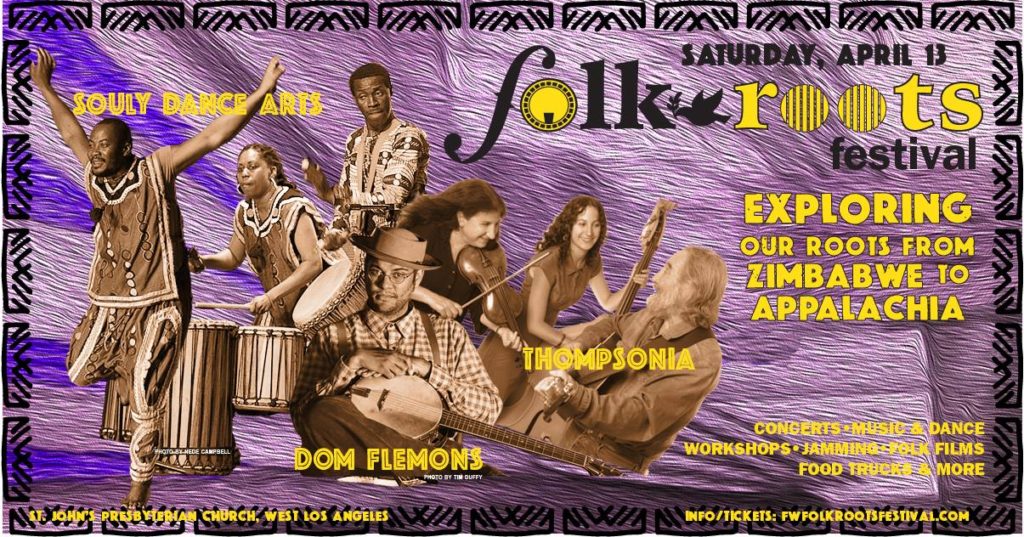 We are pleased to announce that Sausage Grinder will be performing alongside Dom Flemons, Thompsonia, Spencer & Rains and many others at the Folkworks' Folk Roots Festival! Sausage Grinder's David Bragger and Chris Berry will also be teaching workshops!
SATURDAY, APRIL 13, 2019
10AM to 10PM
St. John's Presbyterian Church
11000 National Blvd, Los Angeles, CA 90064
CLICK TO GET YOUR EARLY BIRD TICKETS NOW!