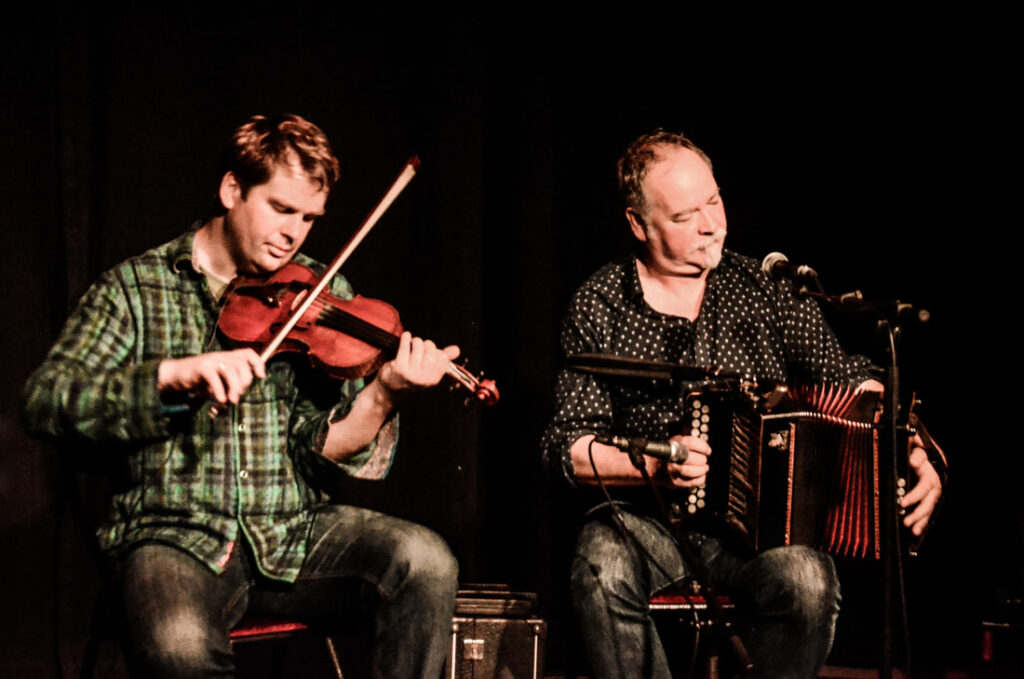 The Tiki Parlour is proud to present our most unique "old-time" workshop to date, presented by two masters from Denmark. (SOLD OUT)
Fiddle master Kristian Bugge and his musical partner Sonnich Lydom on one- and two-rowed accordions and diatonic harmonicas.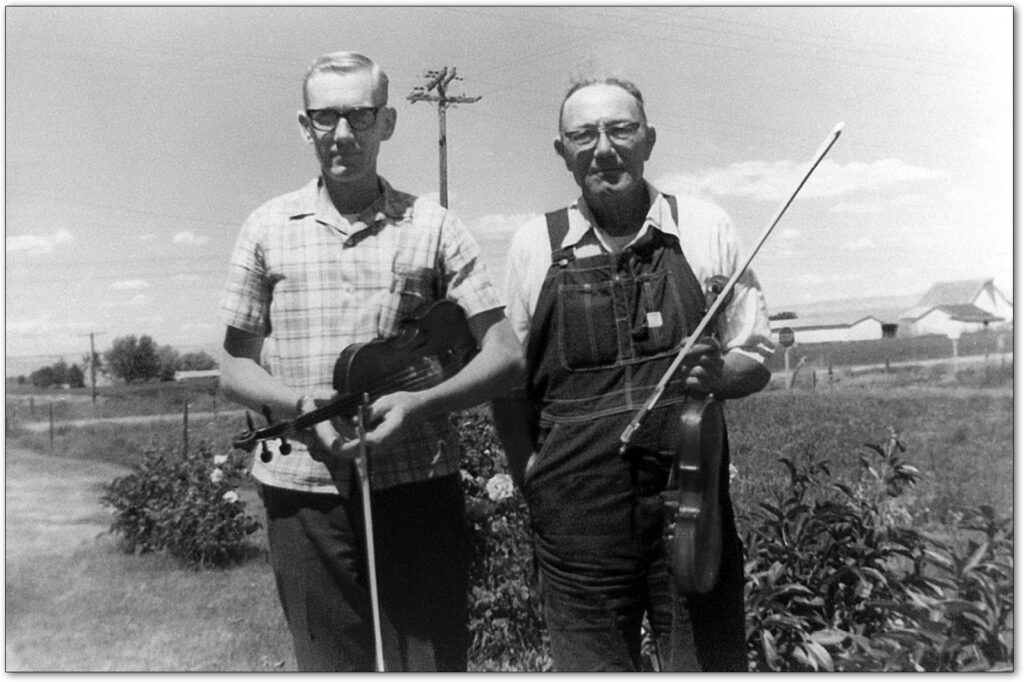 In the workshop Kristian and Sonnich will teach Nordic traditional music from a few of the most famous Danish folk music regions, including one or more of Dwight Lamb's old Dane tunes. Dwight is a famous old-time fiddle master from Iowa. However, the first tunes he ever played were actually old Danish fiddle/accordion tunes, that he learned from his Danish grandfather Chris Jerup as a young boy. Kristian and Sonnich will connect us to Dwight's Danish musical heritage. This isn't just an old-time workshop, it's an old, old-time workshop connecting our American old-time tunes to their old world roots!
Sonnich and Kristian of Gangspil have been specializing in musical dialects from around their Scandinavian home country. Some of the richest areas are small Islands like Læsø and Fanø and the northwestern region called Thy, as well as Dwight Lamb's grandfather's home region of Vendsyssel furthest north. The repertoire consist of old dance tunes: whirling walzes, happy polkas, groovy jigs, fiery reels and breathless hopsas, plus the exotic "Sønderhoning" dance tunes from the Island of Fanø.
You'll learn some new traditional tunes to take home and some of the spicy stories about musicians, their lives and ways to party. We'll mainly play by ear, so bring some simple recording equipment (ie. smart phone, digital recorder, etc.). All levels welcome!
Where: The Old-Time Tiki Parlour (Los Angeles) – contact David Bragger for additional info
When: Sunday, February 23rd at 3:00 (Potluck dinner and jamming 5:30-7:00)
How Much? $40
Seating is very limited for this intimate workshop. RSVP immediately to save your spot!
———————————————————-
———————————————————–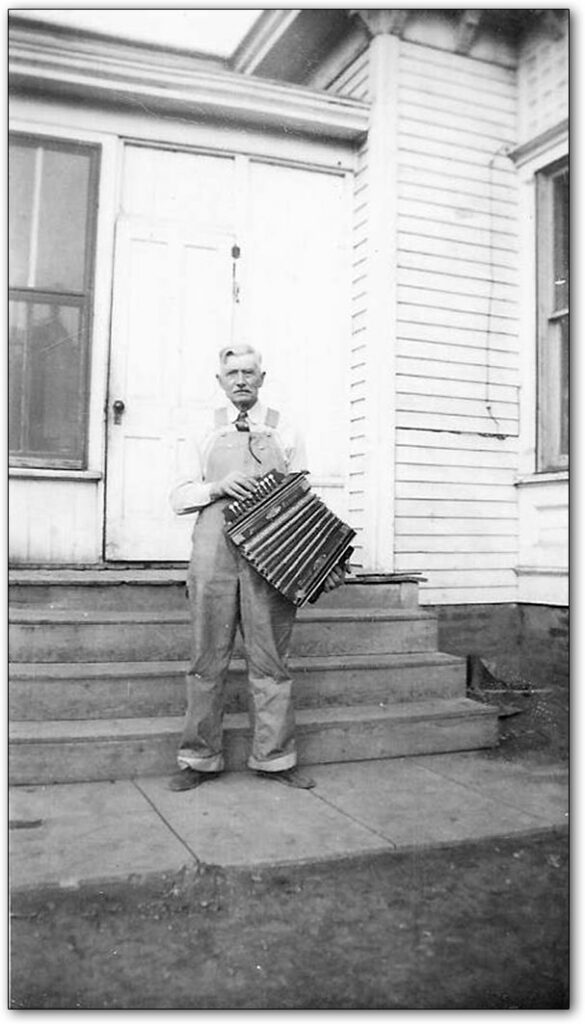 Kristian (fiddle, vocal) has specialized in the strong Danish folk music traditions. He is
very active on the Danish and Scandinavian folk music scene as well as in the rest of
Europe and North America, both as a musician and teacher.
His debut CD was awarded "Danish debut of the year" and "Danish Folk Instrumentalist of
the year" at the Danish Music Awards Folk 2006. At the same occasion in both 2012 and
2016, Kristian recieved the award as "Danish Folk Artist of the Year!" More info:
www.kristianbugge.com
Sonnich (accordion, harmonica, vocal) is a master of Irish, French-Canadian, and
especially Danish traditional tunes. During the last 25 years he's been leading the revival
for diatonic accordion and harmonica in the Danish folk music. Sonnich holds a special
place in his heart for the music from the Western Island of Fanø, where his family is deeply
rooted.
He is best know from his work with the ULC trio and later quintet ULC recieved the Danish
Music Award in the category "Folk Album of the year" in both 2001 and 2004.
Both Kristian and Sonnich were amongst the first twelve musicians to recieve the honorary
title "Danmarks Rigsspillemænd" (National Danish Folk Musicians) in 2014. When they
perform together, they will also talk about the traditions from back home, how they
learned and how the music lives on today and is part of the famous Danish hygge!