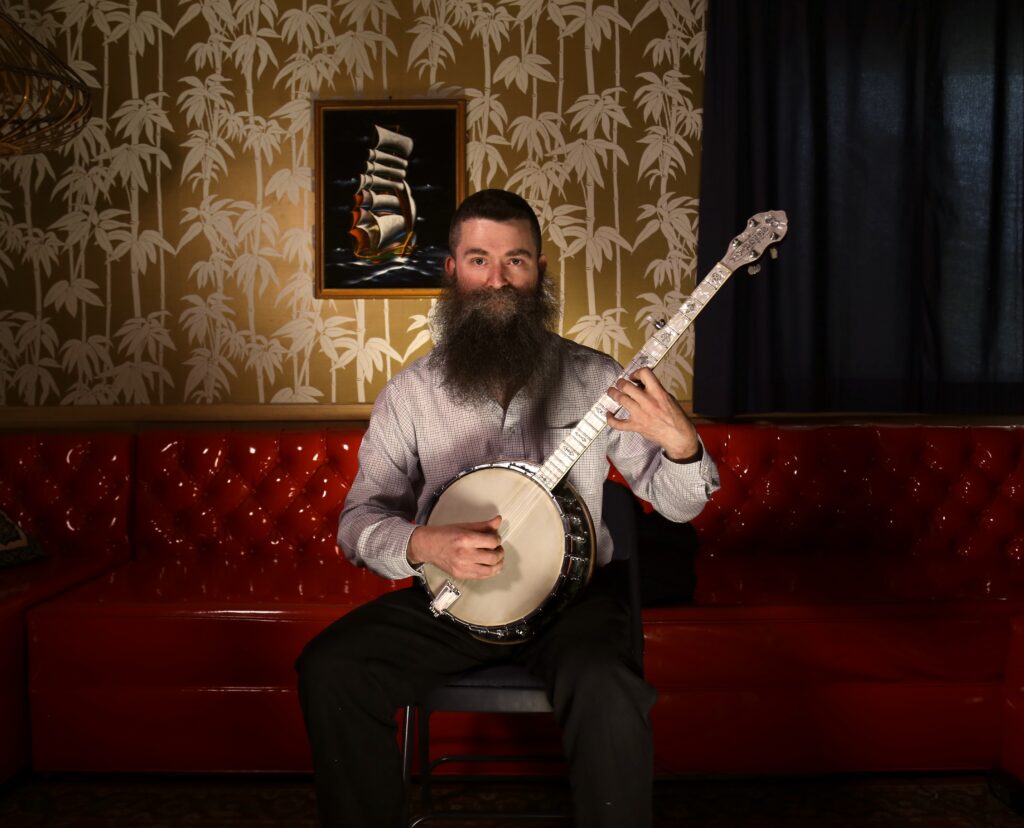 Aaron Jonah Lewis is a champion fiddler who has been elbow-deep in traditional American fiddle and banjo music since his first lessons at the age of five with Kentucky native Robert Oppelt. Lewis has taken blue ribbons at the Appalachian String Band Festival in Clifftop, WV, and at the Old Fiddlers Convention in Galax, VA, the oldest and largest fiddlers convention in the country. He is also noted for his mastery of multiple banjo styles. He spends most of his time touring as a solo performer and with the Corn Potato String Band, Lovestruck Balladeers, and other projects.
As a banjoist, Lewis explores some interesting veins in the roots of Old Time, Bluegrass, Ragtime and Jazz music through his newest recording, Mozart of the Banjo: The Joe Morley Project. This project is devoted to the music of the great English prodigy and virtuoso composer Joe Morley (1867-1937), who wrote a significant body of great banjo pieces in a technique that people today call "classic fingerstyle."
I'm hugely impressed. Aaron brings back these good old days — I'm just loving it. Aaron is so deep inside this style and his playing is great. —Tony Trischka
Greg Adams, Archivist at the Smithsonian Center for Folklife and Cultural Heritage, says, "Lewis is one of the few performing musicians with the facility to build compelling musical bridges between the printed banjo music and techniques of the 19th century and the instrument's journey into recorded sound by the turn of the 20th century."
Mozart of the Banjo is just spectacular! Aaron's playing and overall musicality is just top notch. Bravo, what else can I say? Tone is fantastic, timing is spot on, just full of life. Piano playing is truly awesome. What a commitment — astounding. —Jens Kruger
Other musicians featured on the album include banjoist Ben Belcher, pianists Tessa Hartle and Kevin Allswede, Grace van't Hof on ukulele and Rachel Pearson on bass.
Aaron Jonah Lewis is passionate about sharing early fingerstyle banjo music. He brings light to the fact that classic banjo was the most popular form of music a hundred years ago, though today it's almost entirely forgotten. He is "trying to keep (classic banjo) alive and spread it around, as it's a delightful style that brings joy and connects us to the depth of our shared American history."
Aaron could sit in with any of the greats, Ossman, Van Eps, Bickford, Spaulding, Bowen, etc., and be at home.  —Joel Hooks, Executive Secretary, American Banjo Fraternity